Ah, winter break.
After weeks of stressing over assignments, tests, and group projects it's almost time to put the books away for a little while. And though some of us are lucky enough to have our exams over and done with before the break, others have finals awaiting them in January.
On the bright side, we all get at least two weeks off. And while it's perfectly acceptable to indulge in that much-needed R&R, this is also a great opportunity to get a head-start on the upcoming year.
So while you lounge under a palm tree in Mexico or work your way through a six-course family dinner, consider tackling some (or all) of this list to make the most out of your winter break:
1. Do some planning
I get it. The semester was long, confusing, and stressful. The last thing you probably want to do is look at another calendar. But by putting work in now, you'll save yourself a headache in the future. Reflect on the year and look towards things you want to accomplish in 2018. Plan out your semester schedule and hang it above your desk, research an internship or job you want for the summer, look for networking or volunteering opportunities — anything that will get your name out there.
2. Be a hometown tourist
Maybe you've lived in the same town all your life, or perhaps, this will be your first winter in a new city. Whatever the case is, there's always something you haven't explored yet.
If you're lucky enough to go home for the holidays, look into activities you can take part in while you're back in town. Whether it's a small community or big city, there's always something going on for the holiday season. Round up your friends or family and be a tourist for a day!
And if you'll be hanging around Toronto, check out our article on 10 things to do in the GTA this winter.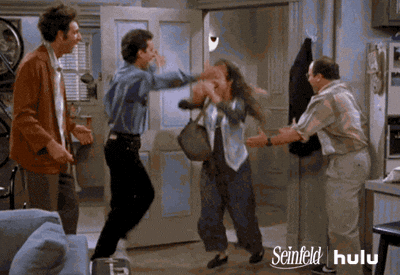 3. Have a friend reunion
The holidays are the perfect time to catch up with old friends from your hometown or high school. If you're so inclined, invite them over for a little holiday reunion or make plans to go out for dinner.
Maybe one of your close friends is stuck in their college or university town for the break. Make an effort to send them a care package or even make the trek out to visit them!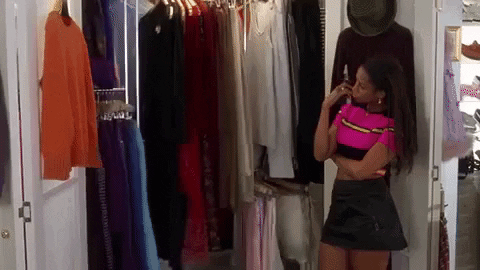 4. Clean out your closet
Have you gotten into the habit of piling your clothes on your bed or chair in fear of opening your closet? It might be time for a closet purge. Whether you store your clothes on hangers, drawers, or bins, start sorting through it all and ask yourself:
Have I worn this in the last six months?
Do I plan on wearing this in the next six months?
Could this get more use if it was sold, donated, or given away?
If you answer yes to two or more then you may benefit from getting rid of it. Not only will you feel a load lifted off, you'll also be able to keep track of what you own which can help prevent unnecessary spending.
5. Freshen up your social media
While you boast about your ski trip, holiday dinner, or boujee Christmas party on Instagram, consider giving your other social media accounts a makeover too.
What does this mean? Removing anything you wouldn't want a future employer or family member to see. This means you might have to say goodbye to those embarrassing party photos or Facebook pages you "liked" back in 2011. Not only will you feel better, it also prevents any unwanted information from circulating.
6. Give that resume a makeover
When is the last time you updated that resume of yours? In the workplace, it becomes just as important as your degree or diploma. And winter break is the perfect time to sit down and spruce things up.
While you're at it, why not make a portfolio to really set yourself apart at any future job interview. Consider any projects, cases, photoshoots, or designs you've worked on and don't be afraid to flaunt yourself a little. A portfolio is after all, all about you.
7. Take time for yourself
Finally, and this one may seem like a no-brainer, make time to indulge in some well-deserved relaxation. Whether it be sipping hot chocolate by a cozy fire, hitting the slopes, or an exotic beach getaway, don't forget to take a minute to breath and recoupe after the semester to prepare yourself for the year ahead.
---
How are you keeping busy this winter break? Let us know on Twitter, Instagram, Facebook, or Snapchat.
For more check out last year's top 9 winter break activities.
Stay tuned for all the events we have planned for you in 2018!