School can be tough; we can help you through it.
Whether you're a part-time or full-time student, it can be tricky balancing assignments, a social life, and our own well-being.
With the semester in full swing and work piling up, it's common to start losing focus, letting readings slip, and falling asleep at 3 a.m. Let's be honest — that's not ideal for achieving our goals or feeling our best.
Having trouble staying on track? Keep reading!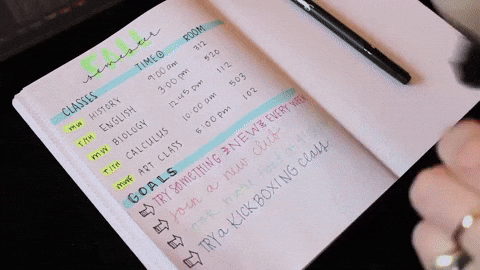 Plan, plan, plan
There's a reason that students with planners tend to do better than those who have endless sticky notes and messy scribbles on the back of their hand.
It's much easier to be on top of projects, workouts, and social commitments when everything is laid out in front of you. There's nothing worse than realizing you forgot an assignment until the morning of.
Grab your planner at the campus bookstore, dollar store or, even better, for FREE at the IGNITE office. (North: KX202 | Lakeshore: K204)
Strive for those 8 hours
Turns out your mom was right — if you don't get enough sleep you will get sick.
The science behind it is linked to our body's 24-hour circadian rhythm which controls multiple mental and physical processes. The rhythm of these processes is controlled by our brains and is greatly affected by our behavior. This is why we feel a little off when we're jet lagged. The same goes for when we're not getting enough sleep.
Research at Stanford, has found the number one complaint among students is not getting adequate sleep.
The recommendation for students is eight hours a night. If this quota isn't met, it creates a sleep deficit causing us to feel moody and sluggish.
The solution? Get your work done early in the evening and try to wind down half an hour before you hit the sack.
Working late? Try a blue light blocking filter such as f.lux on your laptop to prevent eye strain. This seriously changed my life.
Need a nap on campus? Skip sleeping in class and head over to the IGNITE Sleep Lounge for a free nap on us. All you need is a student card. (North: KX208 | Lakeshore: KB106)
For more check out IGNITE's sleep tips guide.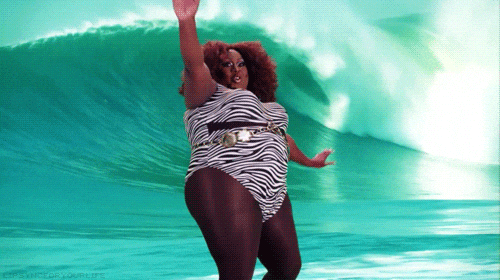 Check out for a bit
Being a student is a lot of work. And going through the same routine every day can get pretty tiring.
No matter how full your plate may seem, it's important to shut your working brain off once in a while. Whether it be taking a nap, going to the gym, or hanging out with friends, there are endless ways to indulge in a little healthy distraction.
Breaks are good for our health and there's no reason to feel bad for looking after ourselves.
So go, nap your heart out!
And don't forget to visit our upcoming Clubs Day on Tuesday, October 3rd (North) and Wednesday, October 4th (Lakeshore).
Know when to ask for help
Ever felt frustrated trying to start an essay? Or maybe you're struggling with formatting your resume.
Whatever the case is, don't be afraid to reach out to your professors, campus staff, or friends. A little extra counselling can go a long way, especially when it's mid-semester and impending deadlines have us feeling overloaded.
At IGNITE we offer services like a Tax Clinic, health and dental plans, and even a sleep lounge to help make your day a little easier.
Interested in what else you can get with your coverage? Here are 6 things you can do with your insurance.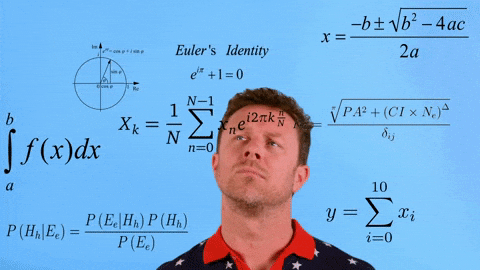 Actually do your work
I know it's tempting to choose Netflix over that 60-page reading but trust me, you're going to feel much better when it's done and over with.
There's something satisfying about handing in an assignment on time that hours of late night binge-watching just can't compare to. While procrastination may seem like the most appealing option at first, you're not going to feel the same five hours before a big deadline.
The key is all about planning and motivation. Plan out your assignments so you know exactly what to do and when. Give yourself time estimates and don't forget to reward yourself after all your hard work.
You got this!
---
We asked Humber and Guelph-Humber students their top tips for staying on track. Here's what they had to say:
Jarvis – Paramedic, North Campus
"I review my notes at the end of class. For me, it's important to find a balance between work, school, and going to the gym."
Monica – General Arts and Sciences, North Campus
"Using an agenda to plan things in advance works really well."
Sebastian – Media Communications, North Campus
"I use a calendar."
Anthony – Business, Guelph-Humber
"Balancing work, school, and sleep is really important."
Daniel – Paralegal Education, North Campus
"Plan out everything and prioritize test days."
Bridgette – Media Communications, North Campus
"Write down reminders on your phone so you don't forget important things."
---
If you found this article helpful, check out our Low-stress study guide!
Follow us on social media and let us know your top tips for the year.