The perfect internship is out there
There are a lot of perks when it comes to completing an internship. However, there's no denying that finding the perfect internship can be difficult. One concern many students have is whether they will have a positive internship experience. While there are no guarantees that the role will be the right fit, there some things students can do to maximize the chances of finding an opportunity that's well suited for them.
Here are 5 tips for finding the perfect internship:
Identify your career interests
In order to find the perfect internship, you need to have an idea of what you want to do. You won't want to head into the job hunt aimless, but with a clear mindset of what your career interests are. The point of an internship is to gain experience in the job or industry that you're thinking about pursuing a career in. Having an understanding of what you're interested in will help you narrow down the process and focus on relevant positions.

Start early
While patio season may seem far away, employers typically start looking for summer interns a couple of months in advance. So, if you're looking to land a great internship this summer you should start looking now. Your job search isn't the only thing that you should start early. Your resume, portfolio, and LinkedIn should be updated before you start looking so that you can avoid the last minute scramble when you find an interesting opportunity.
Use your connections
Students sometimes fail to realize that they, in fact, have a large network of connections already at hand. Every person that you know is a potential connection for an internship. Between your family, professors, friends, and coworkers someone is bound to know of a person or organization that is looking to hire an intern. LinkedIn is also a great platform for using your connections. When you find a position you're interested in, log onto LinkedIn to see if any of your connections are working for the organization you're applying to. If there's a match, reach out to your connection and ask them to introduce you to the hiring manager or to put in a good word for you. You've got endless connections, so use your network!

Be consistent
It's no secret that landing an internship can be tough. In order to maximize your chances, you'll need to apply for internships on a regular basis. Set out 10 minutes each day for looking at internship opportunities. Job sites such as Indeed and Workopolis have notification options, where relevant job alerts can be sent to you. Many organizations also offer job alert options, making it easier to find the opportunities you're interested in. A big part of being consistent in your job hunt is also applying to several jobs per week. Remember, finding the perfect internship isn't a race but a marathon, so it's going to take consistency and time.

Be selective
Yes, internships are competitive but that doesn't mean you should apply to every internship position that you come across. Take a moment to read the job description and responsibilities to check if this is something that interests you. Make sure you scroll down to the qualifications to see if you have most, if not all, of the requirements. If everything looks good you may want to go a step further and do some research on the company. Through sites such as Glassdoor, you can a lot of information about an organization, such as employee reviews, salaries, and what the interview process is like. Overall, be selective and find an internship that aligns with the field you're interested in pursuing.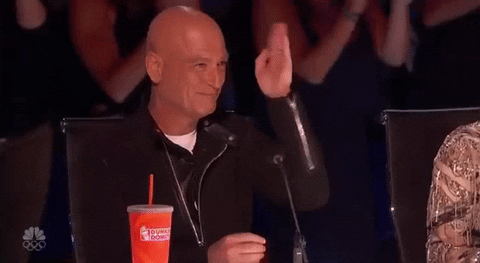 ---
Worried about how you'll make money during your internship? Check out 5 ways to make money when you're an unpaid intern.
Interested in learning about what it's like to be an intern? Here's what Humber and Guelph-Humber students thought about their summer internships.
Looking for some help? IGNITE offers a number of services to help enhance your student life.