As a student, you pay tuition fees and compulsory fees each semester. It's essential to look at your compulsory fees to know what you're paying for. Here are five benefits you get as a University of Guelph-Humber or Humber College student through these compulsory fees.
1. Athletic fees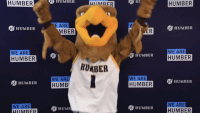 Both North and Lakeshore campuses have fitness centres filled with free weights, adjustable benches, and fitness machines to match your workout needs.
You can even sign up for free group fitness classes. From spin classes to kickboxing, there's something for everybody! We know sometimes it can be daunting walking into a gym alone, so find a friend to be your new gym buddy! And if you need some extra help getting started in the gym you can also hire a personal trainer at a student rate.
2. IGNITE membership fee
From giveaways, concerts and campus events none of them would be possible without membership fees! As a member of IGNITE you have many opportunities to create long-lasting memories.
Recently, IGNITE hosted a Speed Friending event for students to meet peers and make new friends! Not only did students make new friends, some also went home with gift cards, movie tickets and even tickets to a Toronto Raptors game!
Make sure to follow @shareignite on Instagram so you don't miss out on opportunities like these!
3. Library fees
Looking for research help, a new book or a movie to watch? Look only as far as Humber libraries, which offer a wide range of resources online and on-campus to help you thrive.
Some assignments might require quite a lot of research. Luckily, you can get one-on-one support with a librarian to help with the research process.
Is the library too loud? North and Lakeshore campuses both have study rooms you can rent out to have a quiet space to work.
4. IGNITE advocacy and government fees
Each year, IGNITE holds annual elections so students have the opportunity to vote for their representatives on the IGNITE Board of Directors. The Board of Directors work as advocates throughout the year to support the 30,000+ people that make up the school community.
Over this past year the Board of Directors have implemented many initiatives to help you thrive on campus. For example, they provided bursaries to 95 international students so they can focus more on studies and less on finances. In addition, there was a proposal to grow the Board of Directors team from nine to 10 in order to include representation from the Humber International Graduate School campus to ensure better overall representation of the student body.
If you're interested in running in the 2023-2024 IGNITE elections nominations open Monday, Jan. 16, 2023 at 9 a.m. and close Friday, Feb. 3, 2023 at 11:59 p.m.
5. IGNITE health and dental plan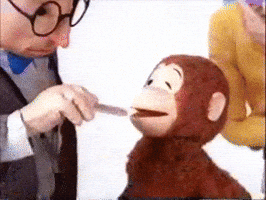 Each semester when you pay your tuition the IGNITE health and dental plan of $104.23 CAD is automatically billed to University of Guelph-Humber and Humber College students. This is the Balanced Plan that covers services like dental care, vision, prescriptions and extended health services.
Get your benefit card
To receive your benefit card visit wespeakstudent.com. Here you can also upgrade your plan to meet your needs, submit a claim or opt-out if you already have insurance.
If you would like to learn more about IGNITE's health and dental plan you can stop by the North or Lakeshore IGNITE offices to speak with a customer service representative.
Now it's your turn! Start using your benefits today and get the most out of being a student. In addition, don't be afraid to help your classmates and friends out by letting them know about these great benefits.
---

Looking for a job or internship? Networking 101 will help you with tips on making meaningful connections.
Follow IGNITE on Facebook, Instagram and Twitter for all things student life.