If you're anything like me, cooking can be a diaster.
Vegetables are flying, dishes are falling, and soon enough, my fire alarm is screaming at me. Needless to say, I'm no Rachael Ray in the kitchen.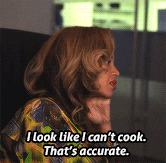 With the absence of a residence meal card to rely on, I've had to take lunches into my own hands. Despite being gruelling at first, I've sorta got the hang of this cooking thing — with a little help from the internet of course.
Grabbing a meal between classes? New to cooking? On a student budget? Try these five fool-proof recipes anyone can make:
1. Mediterranean grilled cheese
What you'll need:
2 slices bread
1-2 tsp butter
2 slices feta cheese
1/4 cup kale
3 red onion slices
1 slice tomato
2 tbsp California black ripe olives
How long it'll take:
Prep time: 5 minutes | Cook time: 5 minutes | Total time: 10 minutes
What to do:
Butter 1 side of each piece of bread, then place one of them butter-side down into a pan
Add the cheese, kale, onions, tomato, and olives on top of the bread, then place the second piece butter-side up on top
Grill sandwich on the one side before carefully flipping over and grilling on the other side until cheese has melted
Remove and enjoy!
Recipe by The Almond Eater
2. Egg omelet in a mug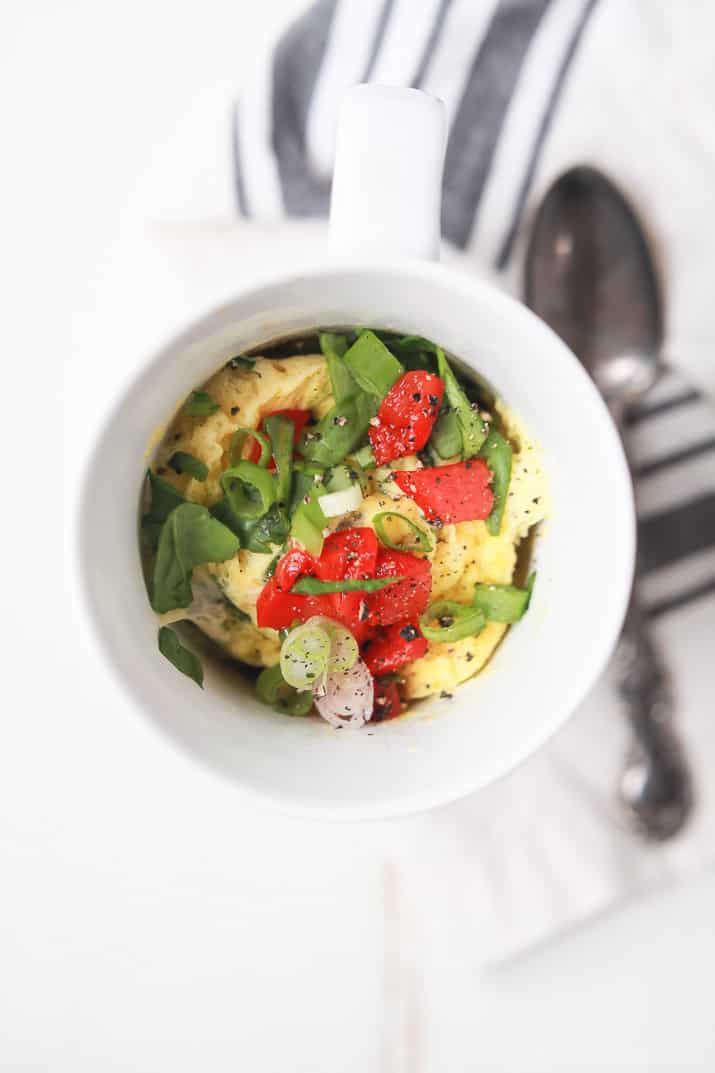 What you'll need:
Cooking spray
2 eggs
1 tablespoon diced roasted red peppers
1/4 cup spinach
1 tablespoon feta cheese
1 teaspoon sliced green onions
Pepper to taste
How long it'll take:
A minute and 30 seconds in the microwave
What to do:
Spray the inside of the mug with cooking spray
Add eggs to the mug, then using a fork, mix until the yokes are combined
Add in roasted red pepper, spinach, feta cheese, green onions, and pepper to taste
Gently stir together
Add coffee mug to the microwave and cook on high for 1 minute and 30 seconds
Remove the mug, let sit for 1 minute, and enjoy!
Recipe by Joyful Healthy Eats
3. IGNITE's free soup kit
What you'll need:
How long it'll take:
Shipping time: approx. three weeks
What to do:
Head over and snag your free soup kit. Each kit includes six packages of soup from Soup Girl.
Sit back and wait to receive your soup kit in the mail.
When it arrives, simply boil for an hour and devour!
4. Buffalo chicken wrap
What you'll need:
1 cup of cooked chicken shredded or chopped (rotisserie, shredded, or grilled)
2 tablespoons of buffalo sauce
2 teaspoons of ranch or blue cheese dressing
Medium tortilla
Shredded lettuce + any other fillings
How long it'll take:
5 minutes to prep and plate
What to do:
In a large bowl, combine cooked chicken and buffalo sauce until the chicken is fully coated.
Lay out flour tortillas and divide chicken evenly among the tortillas. Top with lettuce and ranch dressing.
Fold in the sides of the tortilla and roll the wrap burrito-style. Enjoy warm or cold!
Recipe by Gimmie Delicious
5. Black bean quesadillas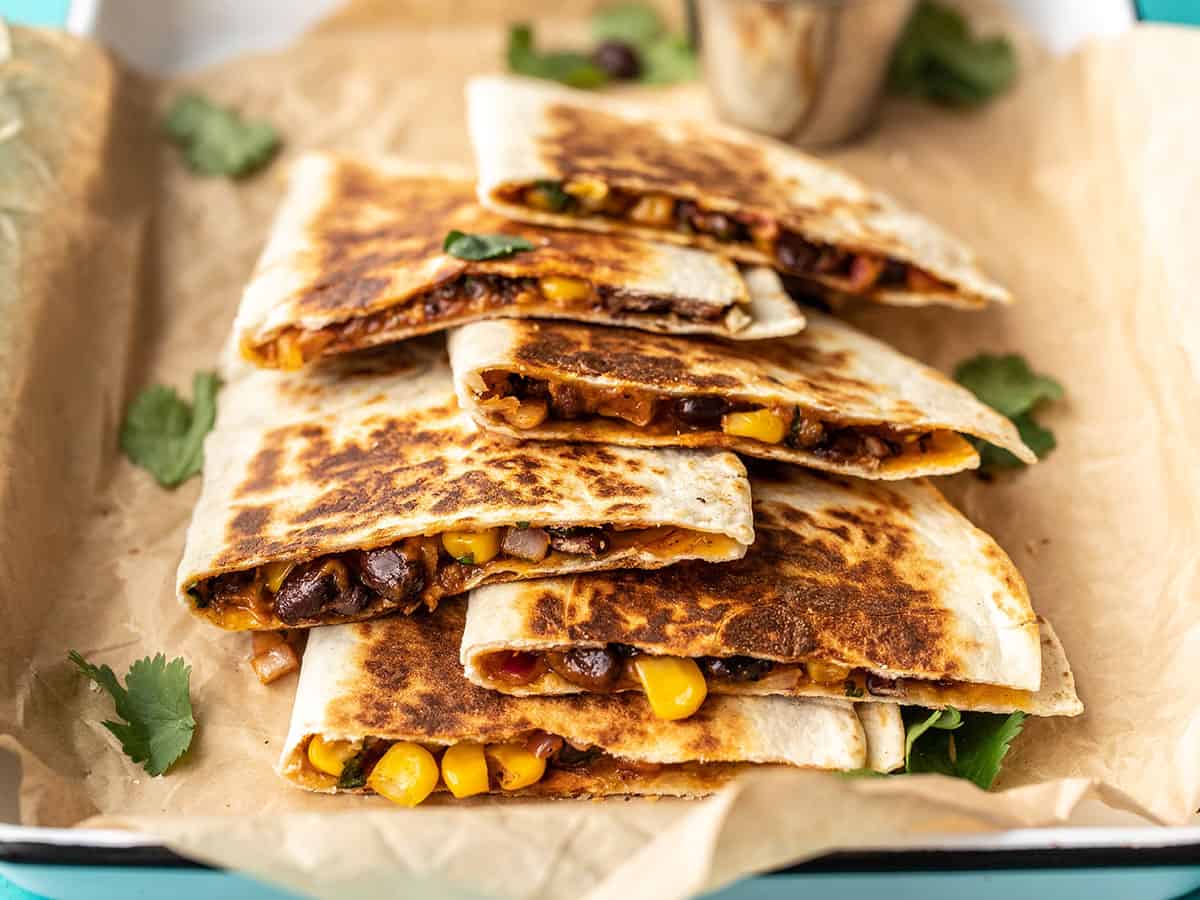 What you'll need:
1 can of black beans
2 tablespoons of frozen corn
Red onion
Clove of garlic
Shredded cheddar cheese
Taco seasoning
A medium tortilla
How long it'll take:
Prep time: 5 minutes | Cook time: 10 minutes | Total time: 15 minutes
What to do:
Drain the black beans and add them to a bowl along with the frozen corn
Finely dice the onion and mince garlic
Add the onion, garlic, shredded cheddar, and taco seasoning to the bowl with the beans and corn. Stir until everything is evenly combined and coated in seasoning.
Place a half cup of the filling on one side of each tortilla and fold over. Cook the quesadillas in a pan over medium heat on each side until brown and crispy and the cheesy filling has melted. Slice into triangles then serve.
Recipe by Budget Bytes
There you have it! Now that you have these tasty recipes—and your IGNITE soup kit—on hand, you can say au revoir to your UberEats app.
---
Hungry yet? Register for your soup kit to satisfy your mid-day cravings.
Follow IGNITE on Facebook, Instagram and Twitter for all things student life.