Home sweet Humber.
So you're a month into residence – congrats! By now, you've had a chance to find a spot for all those towels your mom bought you, navigate your way through the caf, and hopefully figured out how to tap your laundry card. Perhaps you've locked yourself out a few times or lost your res card, but trust me, the worst is over.
For many, it may be your first time away from home. So, whether you're travelling from across the globe or just a city over, here are 10 ways to make your time in residence a little smoother:
1. Learn some cleaning etiquette
The transition between home and residence life can be exciting, but there can also be challenges when it comes to chores! To prevent odours and raging roomies, wash your sheets, clothes and dishes regularly, and don't forget to empty your fridge once in a while. If your shared space has a fridge and microwave, please keep it clean for the next person. You don't want to be known for what you're leaving behind. This goes for common rooms in North's S and T Buildings too where your mess could be inconveniencing your entire floor. Not cool.
Chores suck, but so do vacuums. If your room is in need of some serious cleaning, there are communal vacuums at all resident desks for you to borrow.
2. Beat the meal plan boredom
At first, it may have seemed fun—endless access to Pizza Pizza and late-night burgers at Coyote Jacks. But surviving on solely campus food can get boring real fast. Since you no longer have the comforts of home to keep your stomach full, you may as well learn a few basic cooking hacks. Invest in a blender, crockpot, or rice cooker for easy dorm meals that don't blast through your meal plan. Hit up a local grocery store to stock up on essentials and don't be afraid to combine food from the caf with your dorm room creations.
Got a knack for cooking? Humber's residences are equipped with rentable kitchens complete with all your cooking needs! Check in with the front desk to book one. As long as there's nobody in already you're good to go!
3. Keep up to date with the cafeteria specials
Got a passion for burritos? Perhaps you're a stir-fry aficionado? Whatever your food thang is, be sure to check out the calendar in your residence cafeteria to see what they're serving up for the week. They do some pretty cool activities almost every day of the month, too. Poutine eating contest, anyone?
4. Invest in some flip flops
Let's be honest – college dorms aren't always the cleanest. After three years in residence, if there's one thing I've learned it's the importance of having a pair of flip flops for those communal showers.
Bonus tip: To avoid those awkward slip-ups of dropping all your shampoo in the hallway, pick up a handy shower caddy to keep your products all in one place.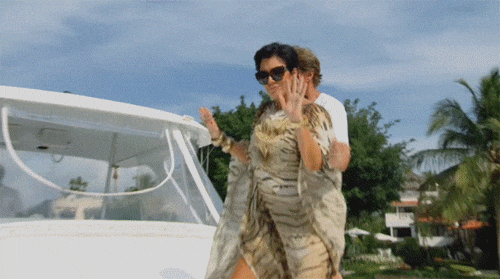 5. Don't forget your family back home
Seriously, when's the last time you called your mom? Of course, res life can be a thrilling experience filled with new people, places, and life lessons, but don't forget the ones back home who brought you where you are today.
6. Get to know your floor
So maybe you skipped out on all those O-Week activities to spend time at home (or sleep), but all hope is not lost for befriending your co-habitants. By now, it may seem everyone's got it figured out, but in reality, we're all in this home-away-from-home experience together. Be sure to shoot a smile at your floormates when you pass them in the halls – you never know when you might need them!

7. Air freshener
No need for explanation on this one.
Just trust me.
8. Earplugs
Whether it's a dorm party next door or your roomie having (ahem!) guests over, you won't regret keeping a pair of these on your nightstand.
9. The gym membership you didn't know you had
Ever tried going to the Humber gym at 7:30 p.m? It's packed. The weights are taken, the machines are sweaty, and worst of all you have to fight your way for a working treadmill. Residents rejoice, we have a plan B!
Complete with treadmills, bikes, rowing machines, and ellipticals, the residence gym has everything you need for a quick late-night or early morning cardio sesh. It even looks out onto the Arb so you're guaranteed a great view while you get your sweat on! Pro Tip: They also have mats for stretching.
10. Know the ins-and-outs
Many students don't know this, but the T-Building entrance at North actually closes at midnight, so if you're walking home from the LRC after a late night hustle remember to go in through R to avoid that embarrassing walk of shame back.
---
Looking for more res life inspo? Check out last year's Residence Survival Guide.
Follow IGNITE on Facebook, Instagram, Twitter, and Snapchat for all things student life.