These are the awesome perks of
being an IGNITE executive
Making money, and so much more.
During the winter semester, you'll hear a lot about the IGNITE elections on campus. You'll be encouraged to run for President, Vice President, or Board of Directors. They're some of the most important roles at IGNITE.
While these positions come with fancy titles and responsibilities, you shouldn't be intimidated. They come with plenty of awesome perks that make it all worthwhile.
Here are some of the best ones:
You get to make money on campus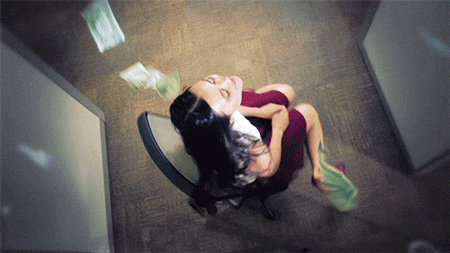 Working as an IGNITE executive is a job, so of course, you get paid. But it's a job on campus, where you already have to go for classes anyway. I can't stress enough how convenient it is to work where you study. The fact that you don't have to commute saves you a ton of time and money. How sweet is that?!
You get to advocate for change
Many of the jobs available to students are generic retail or service jobs that offer little more than the basic paycheck. As an IGNITE executive, you get paid to be an advocate for change. You're given the opportunity to make your vision of a better Humber and UofGH come true.
You can see this in the work that our current execs have done. From accessibility focus groups to creating leadership opportunities for students on campus, it's evident students can make a difference on issues they care about! Find out more about our current executives and their initiatives by checking out our IGNITE Up-Close series.
You get to work with industry professionals
Many of the positions at IGNITE are filled by students, but did you know there are plenty of full-time non-student staff that work here as well? These experienced professionals are here to help you conceptualize your vision while working with you to make it a reality. They're some of the best and brightest in communications, marketing, finance, and HR. You can learn a lot from them and they will be valuable connections to you after you graduate. As a bonus, they're all just good fun people to work with.
You get impressive experience to put on your resume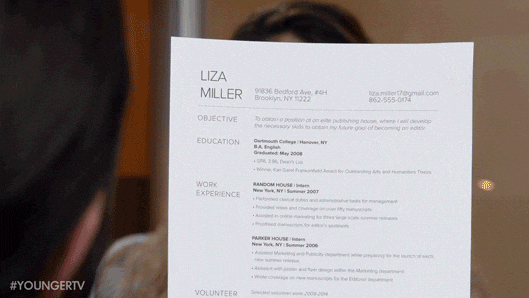 Working as an IGNITE executive is the gift that keeps on giving–even after graduation! Very few students can boast that they were successful in a high profile role before finding their first job in their field of study. Adding a President, Vice President, or Board of Directors position to your resume will really help you stand out during your job search. Especially since the experience is transferable to almost any role, in any industry, and your successes will be quantifiable (which employers love).
---
Interested in becoming an IGNITE executive? Read about IGNITE elections.
Follow IGNITE on Facebook, Instagram, Twitter, and Snapchat for all things student life.