The Toronto mayoral election is happening—here's why you need to vote
Your vote makes a difference.
When I first turned 18 and became eligible to vote, I didn't vote. I thought I was too young to take an interest in politics. Then I got a little older and still didn't vote because I assumed none of the candidates cared about me. I thought my vote didn't matter. I was cynical and self-absorbed.
It wasn't until the 2015 federal election that I finally voted for the first time. I followed the news leading up to the election, researched the different parties, and made sure to read up on my local candidates and their platforms. When the time finally came, I walked into the polling station and submitted my ballot with confidence.
It was on my way out that I realized voting wasn't so hard and it actually felt really good. It felt right. Since then, I've made a promise to myself to vote in every municipal, provincial, and federal election possible. And just this past summer, I worked for Elections Ontario at a polling station in my neighbourhood to assist with the most recent provincial election.
I believe it's important that we, as Canadians, choose to participate in our democracy and not take it for granted. It's too easy to say "no" or "maybe next time". We need to remember that there are places in the world where the voices of citizens go unheard; and that the way of life we currently enjoy in this country didn't come easily to those that fought for our freedoms.
With an ageing population, the torch is being passed down to us—to you and me. It's our responsibility to help shape a positive future for our cities, provinces, and ultimately, our nation.
This election hits close to home
The Toronto mayoral election is underway and the official Election Day will be held on Oct. 22. For all of you who live in this city, now is the time to let your voice be heard. With the passing of the provincial government's highly controversial Bill 5 – Better Local Government Act, 2018, the election has been forced to proceed on the basis of only 25 wards. Prior to this legislation, the City of Toronto was divided into 47 wards, each with its own councillor. That means there will only be 25 people handling the same workload that was divided among 47 people.
So, managing the needs of Toronto with a council that has been cut nearly in half places an even greater importance on electing the best candidates for the job. There are some serious issues that affect many of us at Humber College and the University of Guelph-Humber. We ought to consider which candidates plan to address our needs.
As a student myself, I know that things such as finding affordable housing and taking public transportation to campus is a struggle. Too many of us are forced to spend all of our OSAP on rent. Too many of us are forced to commute from far away with troublesome transit. Too many of us are distracted by these issues when we should be focused on school. We need help.
Mayoral candidates
There are currently 35 certified candidates running for mayor of Toronto. That said, there are really only two candidates who have significant support in opinion polls right now: John Tory, our current mayor, and his main challenger, Jennifer Keesmaat.
Both of these major players have extensive political platforms with a range of policies they promise to implement if they are elected. Since only some of these apply directly to student interests, I'll provide a brief look at their stances on the aforementioned issues of affordable housing and transit planning.
John Tory
John Tory is the current mayor of Toronto. He's leading the opinion polls right now and is showing a strong chance of being re-elected. Like most politicians, Tory made a lot of promises when he campaigned during the last mayoral election in 2014. He didn't keep all of them, most notably his (in)famous "SmartTrack" transit plan that has supposedly been approved but has yet to be executed.
However, he has made good on a number of his policies. Here's a look at some of his accomplishments, as well as future plans, in regards to affordable housing initiatives:
Unlocked 18 city sites for affordable housing through the "Open Door" program
Approved over 3,700 units of affordable rental housing
Worked with other Canadian mayors to advocate for billions of dollars of housing from the federal government's "National Housing Strategy"
What he plans to do if re-elected:
Approve building 40,000 affordable rental units over 12 years, roughly 3,300 annually
Continue leveraging city lands, including lands surrounding TTC stations and transit-accessible locations
Continue working with other levels of government to support the creation of new affordable rental housing
Here's a look at accomplishments, and future plans, in regards to transit planning initiatives:
Instituted "Hop on Hop off" transfers across the TTC network—residents now pay once to hop on and off the TTC as many times as they want in a two hour period
Instituted the "Fair Pass Program", offering discounted TTC passes for low-income workers and those on disability support
Negotiated fair integration between the TTC and GO transit, offering a discount for riders transferring between the two platforms
What he plans to do if re-elected:
Continue improving and adding service to the TTC including "last-mile" solutions like community buses and exploring "micro transit" options
Continue making the TTC more customer friendly and responsive to 21st-century consumer expectations
Continue to develop and execute transit network plans that include projects such as:

Downtown Relief Line Subway
Eglinton West LRT from Downtown to Etobicoke
King Street Transit Pilot
SmartTrack Liberty Village Station
Visit John Tory's website for more information on his accomplishments and plans for the future of Toronto.
Jennifer Keesmaat
Jennifer Keesmaat is the former chief city planner of Toronto, a role she held from 2012 – 2017. She worked directly with mayor John Tory during her time in that position and resigned after having public disagreements with him.
Early this year, Keesmaat joined a Vancouver founded non-profit organization, Creative Housing Society, as their CEO. Her duties aimed at helping create affordable rental housing in Toronto and Vancouver. However, she left that job after four months and announced she would be running for mayor of Toronto.
Unsurprisingly, her political platform has a major focus on affordable housing policies. Here's a look at some of her plans for creating affordable housing in Toronto if she becomes mayor:
Build 100,000 units of truly affordable, high-quality housing in the next 10 years, for young people, families, seniors—for people over their entire lifetime
Unlock city lands and make affordable housing the core mandate of "CreateTO"
Work with the federal government to ensure that CMHC's rental housing construction financing program prioritizes affordable rental housing construction
Use the federal National Housing Strategy funds to build new purpose-built rentals and ensure that rent stays permanently affordable, not just for 25-30 years
Here's a look at some of her policies for transit planning initiatives:
Build the Downtown Relief Line at least three years faster than the original completion date
Make the King Street Transit Pilot permanent
Unsnarl the mess in Scarborough by working with the province's plan to build the Scarborough Subway
Extend the Eglinton LRT to the airport so that people who don't live close to the UP Express can get to the airport more efficiently
Design and build the Jane LRT
Complete the Waterfront LRT
Visit Jennifer Keesmaat's website for more information about her plans for the future of Toronto.
Ready to vote?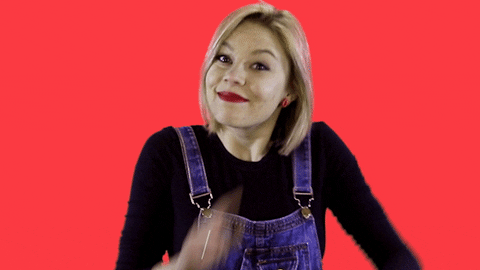 Election Day is Monday, Oct. 22 from 10 a.m. – 8 p.m.
To be eligible to vote you must be:
a Canadian citizen; and
at least 18 years old; and
a resident in the City of Toronto; or
a non-resident of Toronto, but you or your spouse own or rent property in the city; and
not prohibited from voting under any law
Read the Who Can Vote page on the city's website for some special considerations for students who want to vote.
If you're not sure what ward you live in, who's running in your ward, if you're on the voter's list, or where to go to vote then check out the City of Toronto's MyVote tool for help.
Once you arrive at the designated voting area in your ward, all you need to vote is your Voter Information Card (VIC) and/or a piece of ID that shows your name and Toronto address like your driver's license, pay stub, or utility bill.
To be clear, you can still vote without a VIC, just make sure you bring some form of acceptable ID.
As mentioned earlier, there are 35 certified candidates running for mayor of Toronto. So don't feel like you have to vote for one of the two shown here. Do your research and choose the candidate that's right for you.
Happy voting!
---
Curious about our initiatives on campus? Check out our latest IGNITE Close Up with our President, Monica Khosla, for some great insights.
Follow IGNITE on Facebook, Instagram, Twitter, and Snapchat to see what's new.