Student Savings: 7 places that offer student discounts
Who wants to save?
You know that moment you look at your bank account and realize you've been spending way more than you should? Suddenly, all those 'innocent' coffee runs don't seem so insignificant.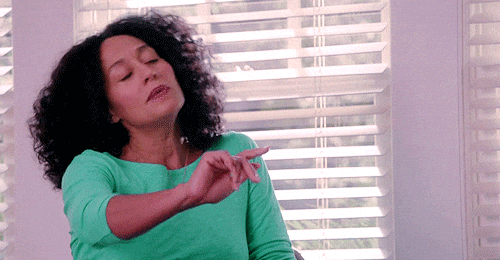 If you're looking to save more money, why not enter some IGNITE contests and win some really cool prizes? Our Dress for Success contest has a grand prize of $1,000 for a Cadillac Fairview gift card. You can get even more out of your money by doing your taxes for free at IGNITE's Tax Clinic. Spots are limited, so book your appointment today!
Sure, being a student is expensive, but it does have its perks. There are plenty of places that offer discounts exclusively for students. Check them out:
1. Imagine Cinemas
There's no need to splurge on movies anymore. For $15 you can enjoy a movie, medium popcorn, and a medium drink on Mondays and Wednesdays at Imagine Theatres across the GTA.
2. Apple Store
Apple's Higher Education program gives students discounts on MacBooks and iPads. You can save from $20 – $270 on MacBooks and $20-30 on iPads. The discounts might not be staggering considering the overall prices of the tech, but it's a discount nonetheless and can go towards your savings!
3. Greyhound
Students can save 10% on regular adult one-way/return tickets with a valid student ID, enrolment form, and class schedule. You can also save up to 45% on trips to some major universities.
4. AGO
The Art Gallery of Ontario has special discounts for students, with general admission at $11 (just make sure to bring valid student ID). If you're really looking for a steal, try going on Wednesday from 6-9 p.m. when admission is completely free!

5. Spring Rolls 
We're always eating, and more often than not, we're buying our meals. Meals can get a little pricey, so it's always nice when there's a discount to be used. Spring Rolls offers 15% off meals when you show valid student ID. The pan-asian restaurant has a variety of food choices that suit even the pickiest of eaters.
6. CN Tower
Ever wanted to check out the Toronto skyline from the CN Tower?  Go out with your friends, or take your boo on a date to explore the city and enjoy 10% off general adult admission ticket with valid student ID.

7. SPC card
When you purchase an SPC card for $10 you save 10-15% off at thousands of participating stores every time you show it with valid student ID.
Some participating stores include:
Apple
HP
Microsoft
Topshop
Bonus: If you're looking for more ways to save, check out the list of companies that provide discounted prices for memberships.
Spotify
Get Spotify premium for $4.99 plus tax (50% off the regular price) with a valid post-secondary email. Enjoy unlimited access to Spotify's music cache without those pesky ads.
Amazon Student
If you like shopping online, then getting Amazon Prime might be the perfect fit for you. Students can save up to 50% off the service which has two-day free shipping, and exclusive deals.
---
Spending money is unavoidable, so why not make use of these student discounts to save some money? You can put your savings towards your next trip, upgrading your phone, or even splurging on some much needed retail therapy.
Don't forget to enter our Dress for Success contest from March 19 – April 9 for a chance to win a $1,000 gift card to Cadillac Fairview. If you're looking to keep even more change in your pocket, sign up to get your taxes done at IGNITE's Tax Clinic from March 26 – April 26.