In Our Headphones: Vol. 8
Let's get this bread!
Since money's tight after the holidays, we asked students to send us songs that inspire them to work hard and get paid. So if you're still dragging your feet in the second week of the semester, listen to In Our Headphones: Vol. 8 and get you some motivation!
Scroll down to listen to the playlist on Spotify!
Dinero (ft. DJ Khaled & Cardi B)

Jennifer Lopez

(submitted by @sulveytbh)
Only J Lo could drop a catchy, danceable, bilingual paper chasing anthem so effortlessly. I'll admit, you won't find much substance here. But that's OK. Not every song needs some deep underlying meaning. "Dinero" is just a fun track to listen to when you wake up in the morning, when you're out shopping, or when you're checking your bank balance on payday! "Yo quiero, yo quiero dinero!"
Cash Machine

DRAM

(submitted by @zarahch)
DRAM puts a new spin on the classic "Look at me now, I'm finally rich!" sentiment that we've all heard in countless hip hops tracks by now. The minimalist beat is driven by a saloon-style piano sample that makes the song seem kind of innocent at first. But DRAM quickly lets on that he's not one for modesty, "How I feel about you is lukewarm. It burns you up 'cause I got all this cash."
B**** Better Have My Money

Rihanna

(submitted by @faiththeoconnor)
This song is equal parts bossy and grimy. You and your friends can't help but dance to it while making your stankiest stank face. Rihanna sings about her success with such bravado—it's infectious. When you sing along with her, you put yourself in her shoes. The song's about you now, so get what's yours!
Nonstop

Drake

(submitted by @alenablanes)
Drake is well known for flaunting his successes, and it's hard to blame him. His albums, his record label, his fashion line, and every other business venture he's touched has turned to gold. On "Nonstop" he brags a lot, but it's kind of inspiring this time since he talks about his side hustles. He's always finding new projects to get involved in and that entrepreneurial spirit is something worth channelling. If an opportunity comes your way, seize it!
Sade In The 90s

Qveen Herby

(submitted by @kat_sicle)
Qveen Herby is way too smooth here, so the title fits. This song is all about enjoying the fruits of your labour. The lyrics casually reference careless spending on designer brands and gambling, but it's done tastefully. There's such style and finesse to Qveen Herby's approach that her delivery comes off as low effort performance. But that's only what she wants you to think… "Gotta keep it suave like I'm Sade in the 90s."
Nice

The Carters

(submitted by @who.disss)
Since Jay-Z and Beyoncé have been at the top of their respective genres for over a decade, they've had to deflect countless competitors who aimed to usurp their thrones. The saying goes, "heavy is the head that wears the crown," but on "Nice", The Carters dispel that myth as they assert their dominance with ease. If there's one key to success we can take from The Carters, it's consistency. If you always strive to do your best work, people will notice.
Successful

Ariana Grande

(submitted by @_gavinhinton)
Ariana Grande's shameless flexing on "Successful" actually sounds pretty innocent, thanks to her angelic voice. I think her #HumbleBrag comes with a great message though. You should celebrate your individual successes in life! When a win comes your way, don't ever feel bad about enjoying it. "Yeah, it feels so good to be so young and have this fun and be successful."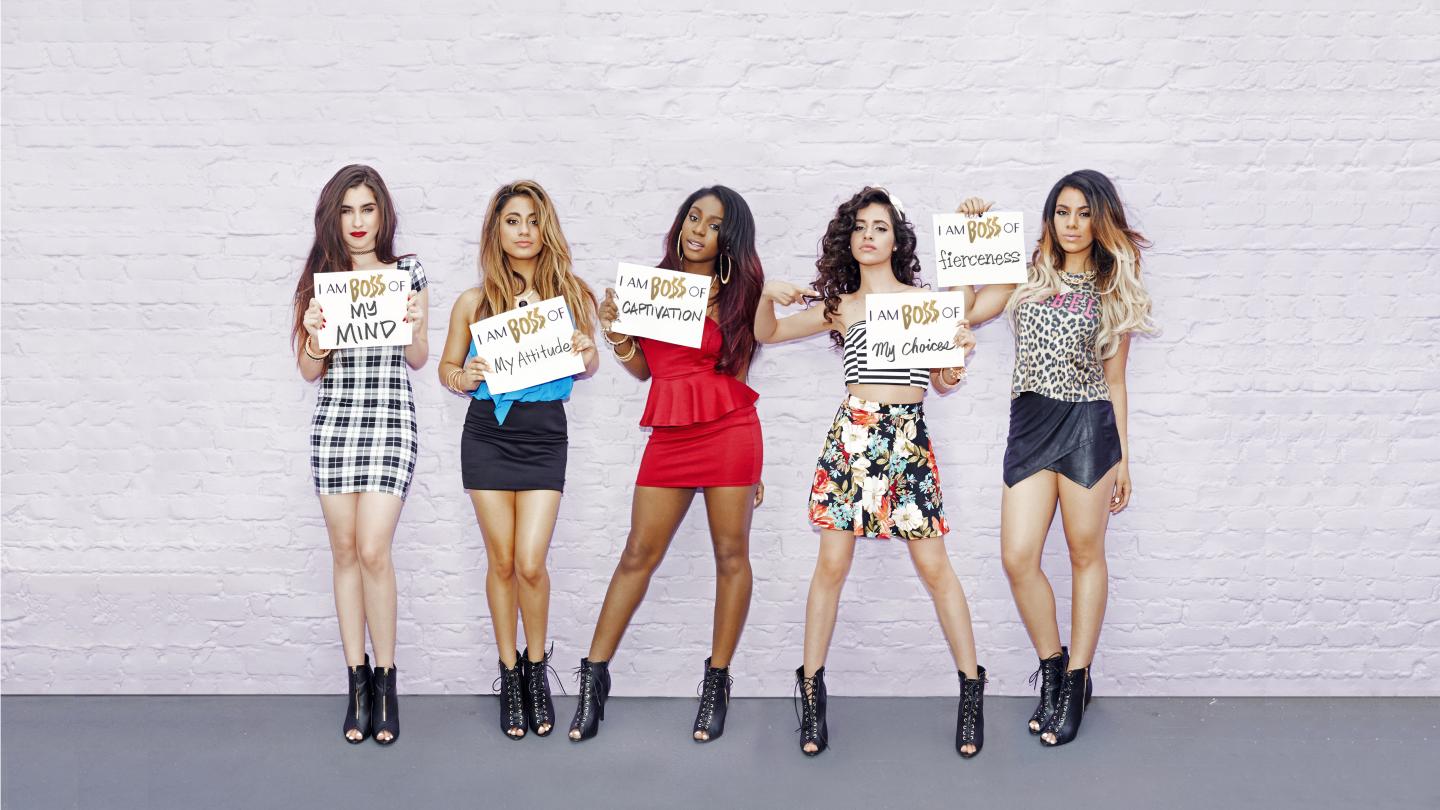 BO$$

Fifth Harmony

(submitted by @cammac95)
According to Fifth Harmony, being a "BO$$" means working hard and being independent. It's hard to argue with that. Especially since they reference some highly successful self-made role models like Oprah and Michelle Obama to back it up. So even if you technically work for someone else, you can still embody what it means to be a boss.
Already Won

Kehlani

(submitted by @_andrewslock)
In our modern world riddled with short attention spans and expectations of instant gratification, there's something to be said for making a plan and sticking to it. "Already Won" is all about keeping your eyes on the prize, no matter how many naysayers doubt you. As you progress toward your goals in life you can acknowledge the milestones along the way, but don't spend too much time resting on your laurels. Keep moving forward. Always.
C'est Mon Année

Vegedream

(submitted by @raveenaemm_)
If Kehlani's currently on her journey to her life's success, then Vegedream is already at the finish line. And he just stole first place. Vegedream is a French hip hop artist and he raps in his native tongue (sorry, to all those that hated grade 9 French class). "C'est Mon Année" translates to, "It's my year." Rather than ignoring his haters, Vegedream confidently asks them if they're jealous of his success. Some might view boasting about your personal successes as arrogant and unnecessary, but hey, if you make your dream come true I say go for it. Brag it up. You deserve to feel proud of how far you've come.
New to Spotify?
Spotify is FREE to use, so sign up now! You can listen in your web browser or download the app on your device. The free version has ads, so if you don't want to deal with that then upgrade to a Spotify Premium account. Students get 50% off, so it only costs $5 a month!
---
Need more music? Check back next Monday for In Our Headphones Vol. 9.
Follow IGNITE on Facebook, Twitter, Instagram, and Snapchat.