IGNITE Elections are coming up – here's
why you should care
Your vote counts.
Between the city, province, and IGNITE, this is a busy year for elections. Sometimes it can be hard to keep up.
We get that as a student it can be hard to care about elections. However, IGNITE elections directly affect you and your time at Humber and Guelph-Humber. You spend most of your time here and voting for the person that best represents you in the upcoming elections can help make your college and university experience great.
Make sure you take the time to vote for president, vice-president, and board of directors during the voting week, which will take place Monday, March 12th to Friday, March 16th at the North, Lakeshore, and Guelph-Humber campuses.
Need some convincing before you hit the polling station? Here's why you should vote.
You can help inspire change
Students who run for elections do so because they have great ideas and plans for their schools, but it all begins with you. Our amazing execs and board of directors wouldn't be able to create or change anything without your vote.
To see all the projects that the current execs are working on you can check out the Behind the Scenes with IGNITE series where they discuss their projects and plans to make Humber and Guelph-Humber a better place.
These decisions will affect you and future students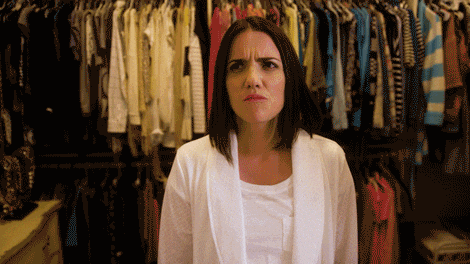 Even if you're graduating this year, you should still go out and vote. So much of your recent life was spent at school so you know what can make it a better place for everyone.
IGNITE has tons of services because students voted for execs and directors that made great things happen, like the Sleep Lounge, Free Menstrual Products, and even a Humber Fall Reading Break.
Students running for students
IGNITE elections are all about the students. Whether they're running for board of directors, president, or vice president, they all have one thing in common: they are students just like you. So who better to represent the school?
Our execs and board of directors also work with really important people. During the strike, Maja Jocson, IGNITE President, met with Ontario's Minister of Advanced Education and Skills Development, and the teachers' union, OPSEU, to raise students' concerns. They are your voice.
You have a say in who leads
The great thing about these elections is you have a say in who represents Humber and Guelph-Humber. You can pick the leader that you think best reflects your beliefs and hopes. Maybe that person won't be elected, but your ballot still made a difference.
Read what the IGNITE execs had to say about their roles as leaders.
---
Whether you're a first-year student, on your way to graduating, or are one of the candidates running in this year's elections, you play a major role in all of this. Remember – voting week takes place March 12 to 16 at all campuses. There are so many more reasons you should go out and vote that week. This is your chance to make a difference!