Clubs Week: Everything you need to know
Be there or be square!
As school shifts into full gear and the hype of the new year fades, it can feel like there's nothing left to look forward to. Assignments start to pile up, litres of coffee are consumed, and before we know it midterms will be creeping up. For new students, you'll likely find yourself surrounded by thousands of new faces, trying to memorize the most efficient routes to class, and getting that TTC schedule down so you're not late to class — again. Throw in a part-time job (or volunteering) and it can feel like you're drowning in commitments.
Between making friends and keeping up with school, taking time to enjoy ourselves might feel like the last thing on our to-do lists, but it's vital for our wellbeing. Looking to keep your sanity in check between classes? Check out a club. Not only are they a great way to meet like-minded people, but they are also a fantastic opportunity to get involved on campus and beat that mid-semester funk. Score!
Starting Monday, September 24, check out Clubs Week at North and Lakeshore for all things extracurricular.
North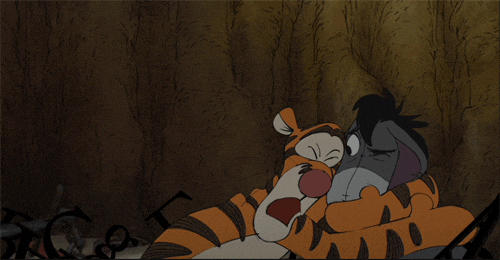 Monday, September 24th | Jack.org Stigma Smash
Jack.org is a Canada-wide organization comprised of student leaders working together to fight against stigmas associated with mental illness. To find out more information about the club, check out their Facebook or e-mail uofghjackorg@gmail.com.
To showcase their mission statement, Jack.org will have an interactive demonstration set up in the Student Centre for anyone to try. Easels will be set up with a canvas on each and participants are encouraged to write a mental health stigma on the canvases. From there, each stigma will be physically "smashed" by throwing water balloons filled with paint at the easels.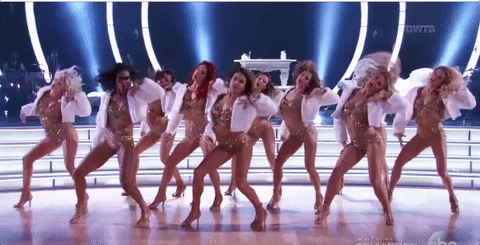 Tuesday, September 25th | The Dance Company Drop-in Session
The Dance Company is a group which aims to provide fun and exciting ways to stay active on campus through dance. They work to incorporate many diverse styles of dance together to create an enjoyable experience for students, with classes available for all fitness and skill levels.
Drop by the Student Centre for their first event of the year! Meet the dance team and work up a sweat with a FREE intro to dance workshop. Can't make it to this event? No worries! The Dance Company hosts open classes throughout the year as well as tryouts for advanced classes! For more information check out their Facebook page or send an e-mail to humberdance@outlook.com.
Wednesday, September 26th | Clubs Fair
Did you know that there are nearly 50 student-run clubs on campus? For an overview of all the clubs available at Humber and UofGH, look no further than the Student Centre. Each club will have a booth set-up with information about their activities, a sign-up, and opportunities to chat with members! Can't find any clubs that interest you? IGNITE staff will be on site to hear your club ideas and chat with students about starting their own clubs.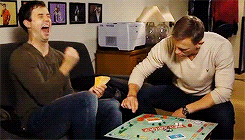 Thursday, September 27th | Table Tops Games & Lattes 
The name says it all. The Table Tops club is for game enthusiasts of all varieties: new, vintage, RPG's, war games, board games, card games, you name it! 
Are you obsessed with Snakes and Lattes but hate the price tag? To showcase what Table Tops is all about, the Student Centre will be transformed into a board game café for the day. The event will boast dozens of games that you know and love. Play with your friends or against IGNITE staff! Lastly, there will also be FREE hot beverages to sip on while you play.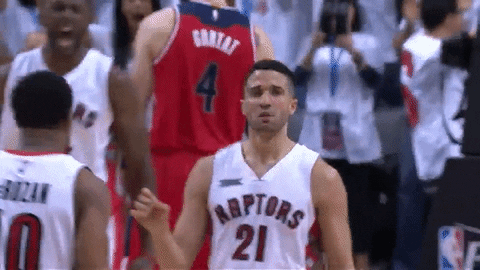 Friday, September 28th | Raptors Club
The Raptors Club is for students to come together and share a common passion for their favourite NBA team, the Toronto Raptors! The club will begin regular "meetings" in the late fall when the NBA season rolls around.
In the meantime, come out to the Student Centre for an epic pre-season Raps event! The jumbo TV will be playing non-stop highlights from previous seasons and there will even be basketball nets set up to put your b-ball skills to the test. 
Lakeshore 
Monday, September 24th | Doughnut Wall
You donut want to miss this one. On Monday, Sept. 24 come on out to the L Building cafeteria to see our magnificent doughnut wall! Did we mention there will be free doughnuts? You read that right! Come down to the event armed with your knowledge of school clubs and correctly identify 5 clubs to claim a precious pastry of your own.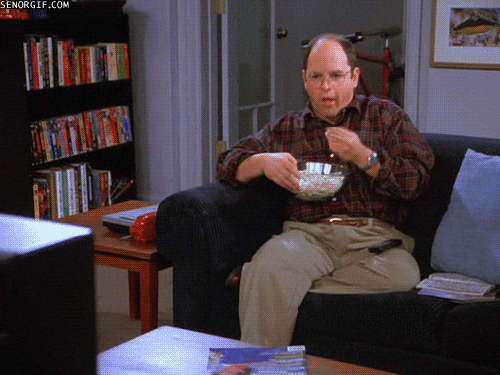 Tuesday, September 25th | Movie Night
Is your idea of a perfect Saturday night chilling at home wrapped in a fuzzy blanket, eating popcorn and watching your favourite flick? If so, then the Movie Madness club might be for you! This club is for anyone who loves to hang out with cool people and watch awesome movies! Want more information about joining? Check them out on Facebook or e-mail joanna.mikkelsen@gmail.com.
The Movie Madness club will be hosting a movie night at 7 p.m. in the Auditorium. They will be screening two movies back-to-back, starting with Blockers followed by Avengers: Infinity War. There will also be FREE popcorn and refreshments for attendees. Don't forget your favourite onesie!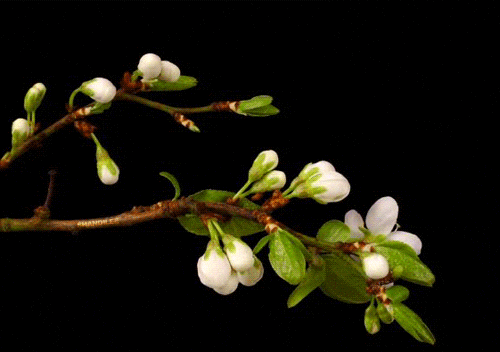 Wednesday, September 26th | Nature Club
Calling all nature lovers! The Lakeshore Nature Club is looking for environmentally focused students to come out and celebrate what Mother Earth has to offer! The Nature Club is a group of outdoorsy people who take weekly walks around Colonel Samuel Smith Park. Interested in joining? Check out their Facebook page or email humbernatureclub@gmail.com.
On Wednesday, Sept 26, join members of the Nature Club on Birmingham Street for a meet and greet! As an outreach project, The Nature Club has organized a small park cleanup. Come out and help keep our favourite outdoor spot litter free! All the equipment you will need will be provided. There will also be FREE fruit and refreshments available. Bring a positive attitude and a smile! 
---
Didn't see the club for you here? Check out the full list.
Be a leader. Find out more about starting your own club.
Want to be first to know what's happening on campus? Keep up-t0-date with IGNITE on Facebook, Twitter, Instagram and Snapchat.