7 reasons why you should work at IGNITE
Who said that work couldn't be fun?
Need a job? Look no further! IGNITE is hiring students for a number of positions for the 2018/2019 school year. Whether you're looking to add some more experience to your resume, get involved on campus, make some extra cash, or all three, you should consider applying to IGNITE. Aside from being an overall amazing workplace for students, there are a number of benefits that come with working at IGNITE.
To learn more about working at IGNITE, check out IGNITE's job fairs at Guelph-Humber Atrium on Monday, April 2nd from 11 a.m. – 1 p.m., North campus Student Centre on Wednesday, April 4th from 11 a.m. – 1 p.m., and Lakeshore campus L Building Cafeteria on Tuesday, April 3rd from 11 a.m. – 1 p.m.
Here are 7 reasons why you should work at IGNITE:
Get relevant work experience
As students, we're always told that the workforce we're entering is very competitive. To get the job you want after school, it's important to seek out relevant job opportunities. IGNITE offers a number of part-time positions in different divisions that will give you a hands-on experience working in an office environment. Every year, IGNITE looks to hire students for jobs in promotions, events, services, videography, and more. You'll gain transferable skills that will look great on your resume and help you land the job you want.
They work around YOUR schedule
At IGNITE, the staff understand that you're a student first. IGNITE works around your school schedule, so you'll never have to worry about having to choose between work or class. Hard to beat that right? Well, how about the fact that you'll almost never have to work evenings and weekends. That's a sweet deal if you ask me.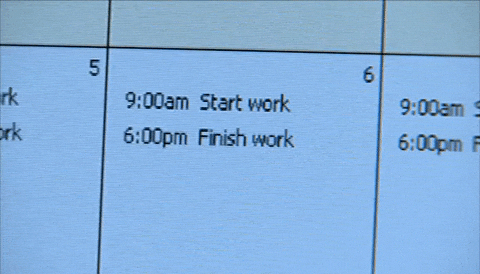 It's convenient
On top of a flexible schedule, working at IGNITE is also convenient since you'll be on campus for class anyways. Instead of stressing about getting to work after class, you can take out that stress when you work for IGNITE by going to school and work at the same place. An added bonus is that you won't be wasting time having to get to another workplace and can instead use that extra hour or two making money at IGNITE. Get to know your campus
IGNITE offers a number of diverse services to students, from insurance to sleep lounge, games room, events, and more. There's a lot that IGNITE offers to students and you learn all about this firsthand as an employee. Knowing everything that IGNITE offers and where you can find it will let you take advantage of all the great things that you can access for free as a student.
Meet new people
One of the best parts about working at IGNITE is all the new people that you meet. Since Humber and Guelph-Humber are commuter schools, it can be more difficult to meet new people. Working at IGNITE gives you the opportunity to meet other like-minded students and build connections with people outside of your program.
Contribute to your campus
Between advocating for students, implementing initiatives, and brainstorming ways to improve campus life, IGNITE does a lot. Working at IGNITE gives you the chance to be apart of the brainstorming and implementation processes, along with contributing to making students' experience on campus better. So, if you're looking to make a difference on campus, IGNITE is the place to do it!

It's the best workplace
Seriously, take it from someone who's worked at IGNITE for four years now. As an employee, you're surrounded by supportive full-time and part-time staff who want you to succeed. As a part-time employee, you're greatly appreciated which is shown through staff outings and an unreal annual holiday party. Between the relaxing environment, great coworkers, and unconditional support for professional growth, IGNITE is the best place to work on campus.
---
To learn more about IGNITE's job opportunities, swing by IGNITE's job fair at Guelph-Humber, North campus or Lakeshore campus.
Want hear what former employees had to say about working at IGNITE? Check out why you should work at IGNITE in 2017/2018.