6 ways to get involved at Humber and Guelph-Humber this year
Endless lectures. Long readings. Early morning classes. All the struggles of being a student.
With all that piles up during school, it's no wonder many students would rather go home than stay around after class and partake in extra-curricular activities. The prospect of taking a nice, long nap is just too good to pass up.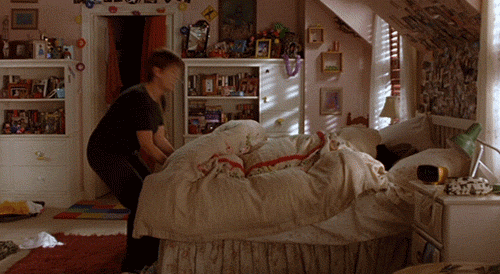 But why should going to school feel like a chore? You're paying tuition to receive an education and an experience that you can look back on with feelings of pride, nostalgia, and maybe even a bit of embarrassment (did I really look like that in first year?!?!).
Here at IGNITE, we want you to do well in school and enjoy yourself at the same time. The best way to do that? Get involved! Here's how:
1. Join a club (or start your own)
Getting involved on campus couldn't be any easier when we've got plenty of clubs for you to choose from. Got an ear for music? Join Strings and Things at the North campus! A passion for dance? Join The Dance Company at North or Lakeshore Humber Dance at the Lakeshore campus.
For Guelph-Humber students, there are program-specific societies that any GH student can join. Learn new things, make new friends, and build on your skills!
If none of the clubs or societies interest you and you have an idea for a new one, you could start your own!
Check out IGNITE's Clubs Day on Tuesday, Oct. 3rd 11 a.m. – 2 p.m. at North and on Wednesday, Oct. 4th at 11 a.m. – 1 p.m at Lakeshore.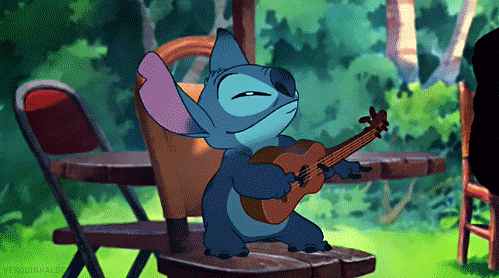 2. Attend fun IGNITE events
From Frosh to Real Talks to our annual end-of-school Gala, IGNITE has events all year-round! Grab your friends, eat some good food, and get free swag.
Enter the world of comic paradise at our 5th annual Comic Expo at the Student Centre on Tuesday, Oct. 17th from 11 a.m. – 3 p.m. at the North campus and on Wednesday, Oct. 18th 11 a.m. – 3:00 p.m. at the Lakeshore campus. Visit our comic illustrators and vendors, enjoy a virtual reality experience station, and chat with our special guest Esme Bianco who plays Ros on Game of Thrones. Need more convincing? The first 50 people through the door will also receive an exclusive IGNITE giveaway!
Keep up to date about our upcoming events by following us on Facebook, Twitter and Instagram.
3. Apply for on-campus jobs
Part-time jobs are not easy to come by for students and even when you do manage to find one, they often have inconvenient hours or low wages. Jobs on campus are convenient because they work around your school schedule and offer competitive rates.
IGNITE employs over 75 students each year, and has 10 positions available ranging from writers to events assistants to posting clerks and more! Stay on the lookout for current positions on our jobs page, and check out our list of reasons you should work for IGNITE.
Humber students can also check out Humber careers and UofGH students can check out GH works to browse available positions all year-round in various departments.

4. Volunteer on campus
Volunteering on campus is also a good idea for those who want to get involved and help others but can't commit to a big time responsibility. When I was in high-school, I tried to volunteer as much as I could to meet new people, build my resume, and gain experience through opportunities I would never have had if I didn't volunteer!
Here are some places you can volunteer with on campus:
P.S. volunteer hours may be eligible to use for placement – just ask!

5. What to do when living on Residence?
For students living on Res, there are plenty of ways to get involved in the comfort of your own "home". Attend residence events like movie nights, coffee house, the annual Condom Casino, and the Haunted Arbwalk tradition. Going to these events will help you familiarize yourself with Res, make new friends or bond with old ones and just have a good ol' time.
You can also get involved by joining the Harm Reduction Council, Residence Council, Food and Residence Form or becoming a Floor/Building Representative.
6. Join a sports team or attend games
If you want to meet new people, stay active, and relieve stress then join a sports team! Would you believe it if I told you joining a sports team could help with your education? Well it does! Being on a team teaches you how to effectively manage your time, as well as helps relieve stress and tension, leading to students creating a better time schedule for themselves.
Join the Humber Hawks' varsity Mens and Womens team, or if you're a GH student, you have the choice of either becoming a Hawk or a Guelph Gryphon.
If watching sports is more your thing, come out to sports games and show your school pride! Support your school for your chance to win free swag. Don't know which teams to check out? Here are seven teams to look out for this year.
---
Getting involved on campus will give you the chance to meet new people and make the most of  your college or university experience. You can discover things about yourself, your school, and your program that you had no idea existed.
The great thing about getting involved on campus is that you can be a student and still enjoy yourself at the same time. You'll have to put in a bit of effort to balance it all, but it'll be worth it in the end.
Don't forget to check out our Clubs Day on Tuesday, Oct. 3rd 11 a.m. – 2 p.m. at the North campus and on Wednesday, Oct. 4th at 11 a.m. – 1 p.m at the Lakeshore campus!
Enhance your college or university experience by getting involved at school.