4 reasons to see Charlamagne tha God at Real Talks
Come one, come all to hear the "Ruler of Rubbing People the Wrong Way" speak.
Each year, IGNITE holds Real Talks events inviting Humber and Guelph-Humber students to listen to speakers who share stories of triumph, passion, and success. For Black History month and our first Real Talks event of the year, we're bringing in one of the most controversial personalities in the entertainment industry: Charlamagne tha God.
As co-host of Power 105.1's The Breakfast Club, Charlamagne has made a name for himself for his provocative and unpredictable style of questioning. From interviews with Kanye West, Hillary Clinton, Cardi B, and Birdman, he asks the tough questions we all want to hear the answers to. 
Not convinced yet? Here are four more reasons to come see Charlamagne tha God at Real Talks:
1. He's got a lot to teach
Despite what your first impression might be, Charlamagne isn't just an instigator of celebrity feuds, he's actually a pretty thoughtful guy. In his book Black Privilege: Opportunity Comes To Those Who Create It, he gives brutally honest advice to get people to embrace their heritage and heroism in order to reach success and happiness. His tips range from how to choose a successful career to achieving personal growth. "When you live your truth nobody can use your truth against you!"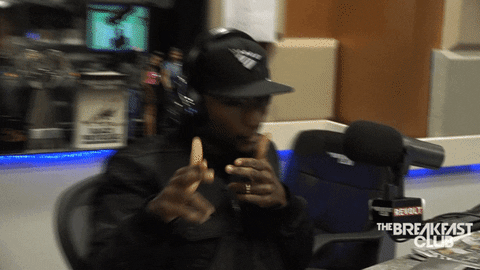 2. He started from the bottom and rose to the top of his field
Before Charlamagne became the entertainment icon he is today, he was a country boy raised in small-town Moncks Corner, South Carolina. As a child, he was teased for being "nerdy", and later turned to petty crimes to toughen himself up. After multiple stints in jail, he decided to head to New York to pursue a career in radio.
His road to success was not an easy one. He was fired multiple times but was able to land spots on shows like Guy Code, Uncommon Sense, and of course, as the role he's best known for, co-host on The Breakfast Club. His perseverance through his failures has cemented him as one of the most recognizable media personalities in the industry.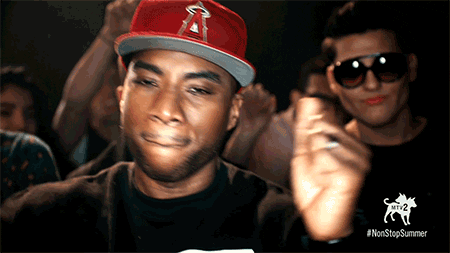 3. He's not afraid to speak his mind
Keeping it real while remaining professional is often a tricky balancing act for interviewers. But if you've watched any interviews with Charlamagne, you know that he's not one to hold his tongue. His tactics often land him in hot water, but help give the audience an uncensored look at his guests.
In the 2013 interview with Kanye West, Charlamagne spoke candidly about his opinion on the Yeezus album and the 2015 Grammy incident. Unfazed by the fact that Kanye was sitting right next to him, he let him know exactly how he felt. Not many interviewers are able to do this. It gives him the advantage of getting to know his interviewees on a more personal level.
 4. He's influential to the hip-hop culture
"You gon' make me buy bottles for Charlamagne."
Speaking of knowing celebrities on a personal level…Who could forget the 2015 beef between Drake and Meek Mill that triggered multiple diss tracks going back and forth? In his diss-track "Back to Back", Drake shouted out Charlamagne by name promising to send him champagne. Charlamagne won Drake's respect when he called out Funkmaster Flex from rival radio station Hot 97. Charlamagne involved himself in the beef of two of the biggest rappers today, just by speaking his mind.
---
Convinced? Great! We'll see you for Charlamagne's unforgettable talk on Thursday, February 1st at 1:30 p.m. at Humber's North Campus Student Centre.
We'll also have a Q&A and free giveaway during the Meet & Greet on a first-come-first-serve basis, so make sure to get there early!
See you then!