10 ways to spend your break in the GTA
Deck the halls with free time and no school.
It's time to plan what you're doing for the winter break! No school means more free time to do whatever you want (unless, of course, you're stuck studying). In either case, try to get out there and take advantage of every day. It doesn't matter if you're not going away for the holidays. Who needs Cuba when there are so many things you can do in the city?
Here are 10 things you can do in the GTA over the winter break:
1. Hit the ice
Those of us who live near Toronto are privileged to have a huge number of indoor and outdoor skating rinks. From the rink at Colonel Sam Smith Park at the Lakeshore campus, to the well-known rink at Nathan Philips Square, there is always a chance to hit the ice.
Harbourfront Centre, located by the lake in the heart of Toronto, gives you the chance to combine your love of clubbing and skating. Starting Dec. 17, Harbourfront will host DJ Skate Nights every Saturday. DJ Blancon and DJ Drumspeak will perform the first night, setting the rink to warm Latin beats. Best of all, admission is free!
2. See a play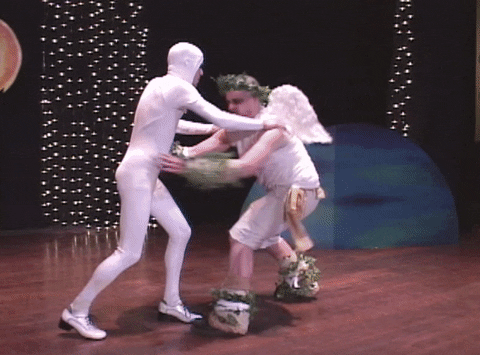 Toronto has over 30 live theatre venues, and is rated one of the top cities for theatre and performance. Some theatres may be closed for the season during students' holiday breaks, but Second City will be open through December, with the exception of Christmas Eve and Christmas Day.
Mirvish theatres are also open through December. During your holidays you'll be able to catch shows like the acclaimed Bat out of Hell, Million Dollar Quartet, and The Illusionists, back for another year.
If you're interested in fringe theatre, the 11th annual Next Stage Theatre Festival starts Jan. 3rd. It will take place at Factory Theatre downtown Toronto, and will offer tickets for $15, or $10 for mini 30 minute shows. Check out the schedule, and see what Toronto theatre culture is all about.
3. All things merry and bright
Light displays around the city are one of the best things about the holiday season. The most well-known display is the one Hudson's Bay puts on at its Queen and Yonge location every year, which brings a whole new meaning to window shopping.
If you're in that area, check out the 60-foot Christmas tree just down the street at Nathan Philips Square. There are many more displays around the city, like the stunning installations at Casa Loma. They're a great way to up your Instagram game!
4. Free yoga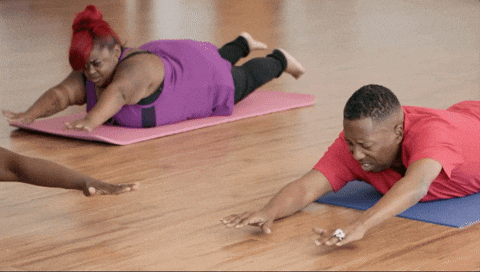 Focus on yourself now that you have more free time. Lululemon hosts complimentary classes for all fitness levels at their Cumberland and Scarborough locations.
The Toronto Public Library also offers free community wellness classes, like yoga and meditation, at various branches, so you can de-stress after a busy semester.
Why wait until the new year to act on your resolutions?
5. Enjoy the beach (yes, really)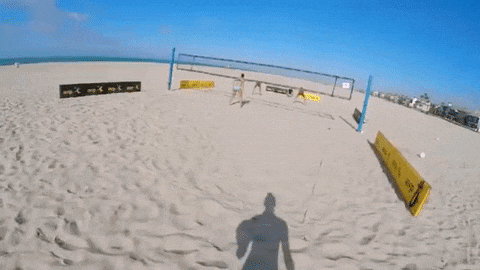 Who said the beach is only for the summer? Grab a few friends and play some beach volleyball (on real sand!) at Beach Blast in the north part of the city. Admission is $18 per person, and their weekend hours run until 1 a.m. – perfect for any night owl.
You don't have to travel all the way to the tropics this holiday season to have some fun on a beach. Beach Blast is very accessible by TTC, and is only five minutes away from Yorkdale Mall.
6. Check out the holiday markets
If you haven't had enough feasts yet, check out the Holiday markets at City Hall and the Distillery District.
Fair in the Square at City Hall will host vendors like Lakeview Burger from outside of Toronto, which will be selling deep-fried Christmas dinner wraps.
The Toronto Christmas Market at the Distillery District is back for its eighth year, and will run until Dec. 23rd. The District becomes fascinating when decked out with Christmas lights. Grab a Beaver Tail and join a guided tour while listening to traditional carolling!
Admission to Fair on the Square is free everyday, and the Distillery District's Christmas Market is free on weekdays.
7. Help out
There are so many good reasons to volunteer. With your free time, you can give back to your community and help out at a food drive sorting donations.
There are many other ways you can give back if you can't find open shifts to take at a non-profit. You can donate toys to any Toronto fire station, or pay-it-forward and buy a coffee for the person behind you in line at the coffee shop.
8. Catch a movie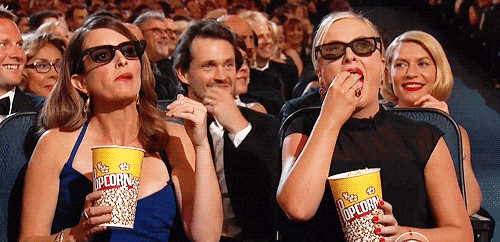 Besides a ton of releases on Netflix in December, there are many more ways you can catch up on your entertainment. The Toronto International Film Festival is hosting lots of series through December at their location at King St. W. and John St.
Check out like Magnificent 70mm, which will screen old and new classics in 70mm print, or Black Star, which will feature a handful of films by prominent Black artists.
Hot Docs Ted Rogers Cinema will be screening Quote Alongs for your favourite holiday movies, like Home Alone and Die Hard.
9. Go skiing…in the city
No time or money for a luxurious ski trip? No worries. You don't have to miss out on this winter activity, because Toronto offers a couple slopes that are ski-worthy.
Bring your skis to Earl Bales Park at Bathurst St. and Sheppard Ave. W., and Centennial Park west of Hwy 427 between Rathburn Rd. and Eglinton Ave. W.
10. Winter solstice at Kensington Market
Every year, the Kensington Market community organizes a lively party to celebrate winter. Last year, people were welcomed to join an evening lantern parade that worked its way through the arty hub.
It's a non-profit event that will showcase a wide variety of local vendors and artists.
---
If these options aren't enough for you there are tons more. The possibilities for fun in the GTA are endless.
Keep an eye out for future IGNITE events. We've got a ton of exciting stuff planned for the new year!