Tuesdays, June 30 – July 14, 2020| 12 p.m. |
@shareignite
Eating healthy as a student is often harder than it seems. Not only can healthy ingredients be out of our budgets, but the prep time and late-night study snack cravings make us want to just give in and order a pizza.
Healthy eating is actually quite beneficial for students, as it can manage stress levels and even help you focus! We know it's challenging to get started, but IGNITE is here to help. We want to set you up for success with tangible skills you can use now, and in your future, so you can reach your full potential.
Tune in to our Instagram, @shareignite, every Tuesday at 12 p.m. starting June 23 for healthy living tips and tricks with IGNITE's Student Engagement Coordinator Camila, and nutritionist Sue Mah! Find out how to eat well on a student budget, how to manage stress with specific nutrients, and much more!
But that's not all–there's also a giveaway happening every episode! Tune in and you can win a $100 grocery gift card, so you can get a head start on your new healthy habits!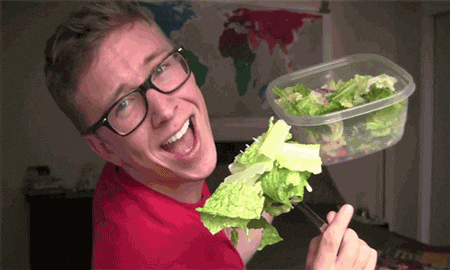 Week 1 – Wednesday June 24th: Eating Well on a Budget: Get tips for meal planning, grocery shopping and making the most of your food dollar with Registered Dietitian, Lucia Weiler.
Week 2 – Tuesday June 30th: Feed Your Brain: Study Smart & Feel Your Best: Whether you're vegetarian, vegan, flexitarian or an omnivore, you need protein at every meal. Here we'll talk about how you can get enough to stay focused and strong. 
Week 3 – Tuesday July 7th: Foods to Help You Manage Stress Along with a healthy lifestyle, the right foods can help you feel calm and relaxed. Here we'll talk about five foods and nutrients to consider.
Week 4 – Tuesday July 14th: Mindful Eating Recognize the three types of hunger and how to enjoy food with a mindful approach.
Get your grocery lists ready and we'll see you live!
---
Follow IGNITE on Facebook, Instagram and Twitter for all things student life.