Soupbar Pop-Up at Lakeshore – March 2020
Wednesday, March 4 | 11 a.m. – 2 p.m.

Lakeshore IGNITE Student Centre (K Building)
Hope you're ready for a second helping.
Post-secondary life can leave your wallet and stomach feeling empty. IGNITE wants to help you make both feel a little more full.
Soupbar is back with its second 2020 appearance at Humber Lakeshore on Wednesday, March 4 from 11 a.m. to 2 p.m. in the IGNITE Student Centre (K Building).
We'll post the list of available soups closer to the date!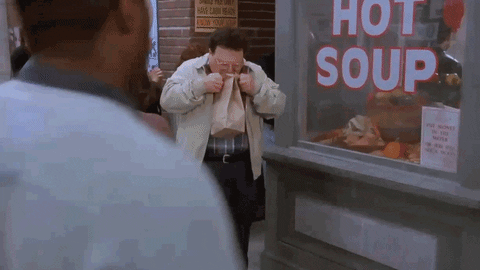 Fuel up before class in a pay-what-you-can initiative in partnership with Humber College and Feed It Forward.
How do we make Soupbar happen you may ask? Thanks to the generosity of local restaurants and businesses, we take donated ingredients and create both scrumptious and sustainable meals for our students to enjoy!
Stay tuned for more pop-up Soupbar dates to come.
---
Follow IGNITE on Facebook, Instagram, and Twitter for all things student life.